In this project you'll learn how add the effect of rain to an image using Pixelmator.
Purchase this tutorial for $1 via PayPal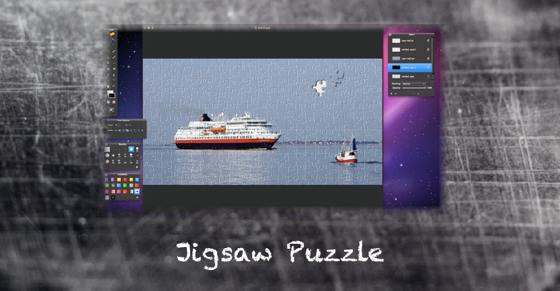 Hi and welcome to yet another Pixelmator tutorial podcast. This week I'm going to show you how you can create a realistic jigsaw puzzle from a photo. I got the idea for this tutorial from one of the Pixelmator users on the Pixelmator forums, who found a Photoshop tutorial written by Steve Patterson on this, but got stuck along the way in one of the many features that you'll find in photoshop but that aren't present in Pixelmator. Nevertheless creating a realistic looking puzzle can be done in Pixelmator and I'll show you how, right now.
Purchase this tutorial for $1 via PayPal
Welcome back to a new Pixelmator tutorial podcast episode! This week Sebastiaan is going to show you a way for creating a rubber stamp effect.
Purchase this tutorial for $1 via PayPal